Building Resilient Supply Chains for Effective Risk Management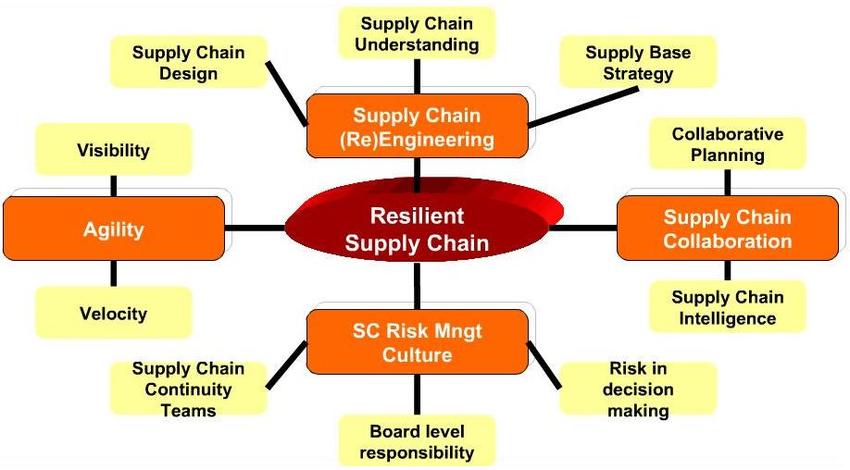 About Course
Building Resilient Supply Chains for Effective Risk Management: For every business, supply chain resilience is a crucial consideration. It can give businesses a competitive edge and lower threats to shareholder value. In this lecture, professor Richard Wilding demonstrates how you may increase supply chain resilience by learning about internal risks, external sources of risk and disruption, and the interactions between the complexity triangle's constituents. These factors all contribute to uncertainty. Additionally, he describes how to develop a supply chain strategy, create goods and services that support a resilient supply chain, and how flexibility and agility may aid in risk response and disruption minimization. Relationships, culture, openness, and risk management are all significant subjects that are explored. Richard examines international risk management standards, risk identification, analysis, and evaluation techniques, and risk monitoring and review techniques in the second half of the course.
Learning Objective:
Upon completing the course "Building Resilient Supply Chains for Effective Risk Management," learners will be able to:
Understand the concept of supply chain resilience and its importance in effective risk management.
Analyze and identify potential risks and vulnerabilities in supply chains, including disruptions from natural disasters, geopolitical conflicts, and other unforeseen events.
Evaluate and select appropriate strategies and tactics to enhance supply chain resilience, such as diversification, redundancy, agility, and flexibility.
Apply best practices in supply chain risk assessment, monitoring, and mitigation, including scenario planning, business continuity planning, and risk communication.
Develop effective strategies for managing and mitigating supply chain disruptions, including developing contingency plans, establishing alternative sources of supply, and managing relationships with suppliers, customers, and other stakeholders.
Utilize relevant tools, techniques, and technologies for building resilient supply chains, such as supply chain mapping, simulation, and analytics.
Understand the role of leadership and organizational culture in building resilient supply chains, including fostering a risk-aware culture, promoting collaboration, and facilitating change management.
Evaluate the financial and operational implications of supply chain disruptions and the benefits of investing in supply chain resilience, including cost reduction, improved customer satisfaction, and competitive advantage.
Apply ethical considerations in managing supply chain risks, including addressing social, environmental, and ethical concerns in supply chain decision-making.
Develop a comprehensive plan for building resilient supply chains in their specific industry or organizational context, incorporating relevant strategies, tactics, tools, and best practices covered in the course.
Show More
Course Content
Introduction
Why supply chain risk management matters

Introduction Quiz
Chapter 1 : Supply Chain Resilience
Chapter 2 : Managing Supply Chain Risk
Conclusion
Student Ratings & Reviews
No Review Yet